Wolfe Runne
Wolfe Runne Neighborhood, Lewes, Delaware Entrance
Lot 23 Spinnaker Circle
Lewes,
Delaware
19958
55+ Communities: No
Coastal Delaware: Yes
New, Resale or Both?: Resale Homes
Wolfe Runne Real Estate
Wolfe Runne: Quiet & Convenient Community
A neighborhood with access to Lewes attractions, but tucked away with privacy, Wolfe Runne is the perfect community for those looking to settle down and enjoy life in Delaware. Convenient to Rehoboth Beach, and plentiful shopping and dining destinations, the community of Wolfe Runne makes its residents feel at home.
Homes for Sale in Wolfe Runne
Natural Beauty

Breakwater Trail
Situated along the state's natural wetlands, residents of Wolfe Runne can enjoy the serene and natural location of their home. The peace of the community's location and the elegance of its custom built homes are some of the things that attract home-buyers in Delaware, and give them comfort in their new home.

Rehoboth Beach
Wolfe Runne boasts a prime location, only a 20 minute drive to the warm and sunny Rehoboth Beach, DE. Consistently recognized as one of the top beaches in the nation, residents of Wolfe Runne can enjoy the peace of the coast or experience one of the city's many events or attractions. Wolfe Runne truly has the best of both worlds!
Explore Things to Do
Breakwater Trail
A stone's throw away from Breakwater Trail and the Delaware State Park Wetlands, residents of Wolfe Runne can experience outdoor activities like hiking and biking. The path is even lined with informational signs so residents can learn about the wildlife and plant species.
Beach Access
With access to the popular Rehoboth Beach, residents of Wolfe Runne have the ability to attend one of the city's popular festivals like the Rehoboth Beach Jazz Festival. The beach town also offers tons of shopping destinations like the Rehoboth Beach Plaza, and Shops at the Pearl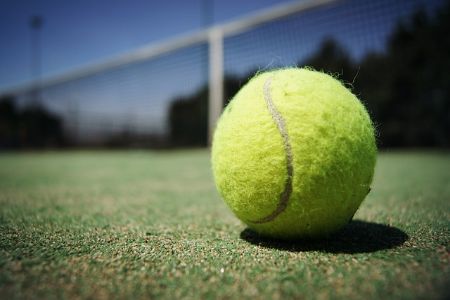 Friendly Community
The living is easy in Wolfe Runne, and residents are close-knit and active in their community. The neighborhood even offers a website where residents can view upcoming events and community meetings. Meet your neighbors at the community pool, or get active on the community tennis courts.
Wolfe Runne Real Estate
We have tried to provide the most up-to-date information possible on Wolfe Runne. However, with new construction properties, things are always evolving. Thus, for even more current information on this top-notch Lewes neighborhood, be sure to connect with us. We'd be happy to help answer any questions you might have as a Lewes home buyer as well as provide you with information on available listings here. While we strive to do our best to have the most current information available on our website, please note that availability of models, their prices, and square footage are subject to change without notice by the Builder. For the most current info on models available, pricing, and square footage, feel free to contact us. Call 302-424-1890 or email Kathy@activeadultsrealty.com for Sussex County communities or Bill@activeadultsrealty.com for communities in Kent and New Castle Counties. You may want to read this article on Understanding Base Model Pricing.